Periodic Inspection Reports
At Capper Shaw Electrical we are experienced in supporting the consientious employer and landord in providing an electrically safe and operationally sound working/living environment.
Through requests from insurance companies and the enforcement of the electricity at work act by the HSE more and more onus is being put on employers and landlords to not only carry out adequate checks on any electrical appliances that their customers, employees or tenents may use but also to have adequate periodic checks carried out on their premises fixed wiring.
Our NICEIC Approved Contractor Electrical Periodic Inspection Reports (PIRs) are fully industry and insurance company recognised and in accordance with the statutory electricity at work regulations. Our customers can have complete peace of mind that their workplace periodic inspections will provide them with valid certification and will be carried out by experienced and knowledgeable engineers.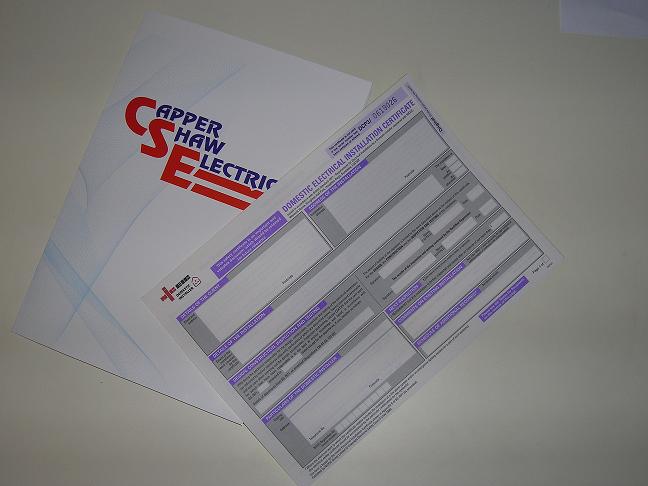 The Process
Our Qualified Supervisor will visit site and discuss with the prospective client the extent of the electrical installation to undergo a periodic inspection and agree any limitations involved including any access and isolation issues.
You will receive our quote promptly and if found to be acceptable we will arrange a mutually acceptable start date coinciding with an agreed isolation schedule.
Following completion of the periodic inspection we will arrange a convenient time  to handover the report and discuss any recommendations within it.